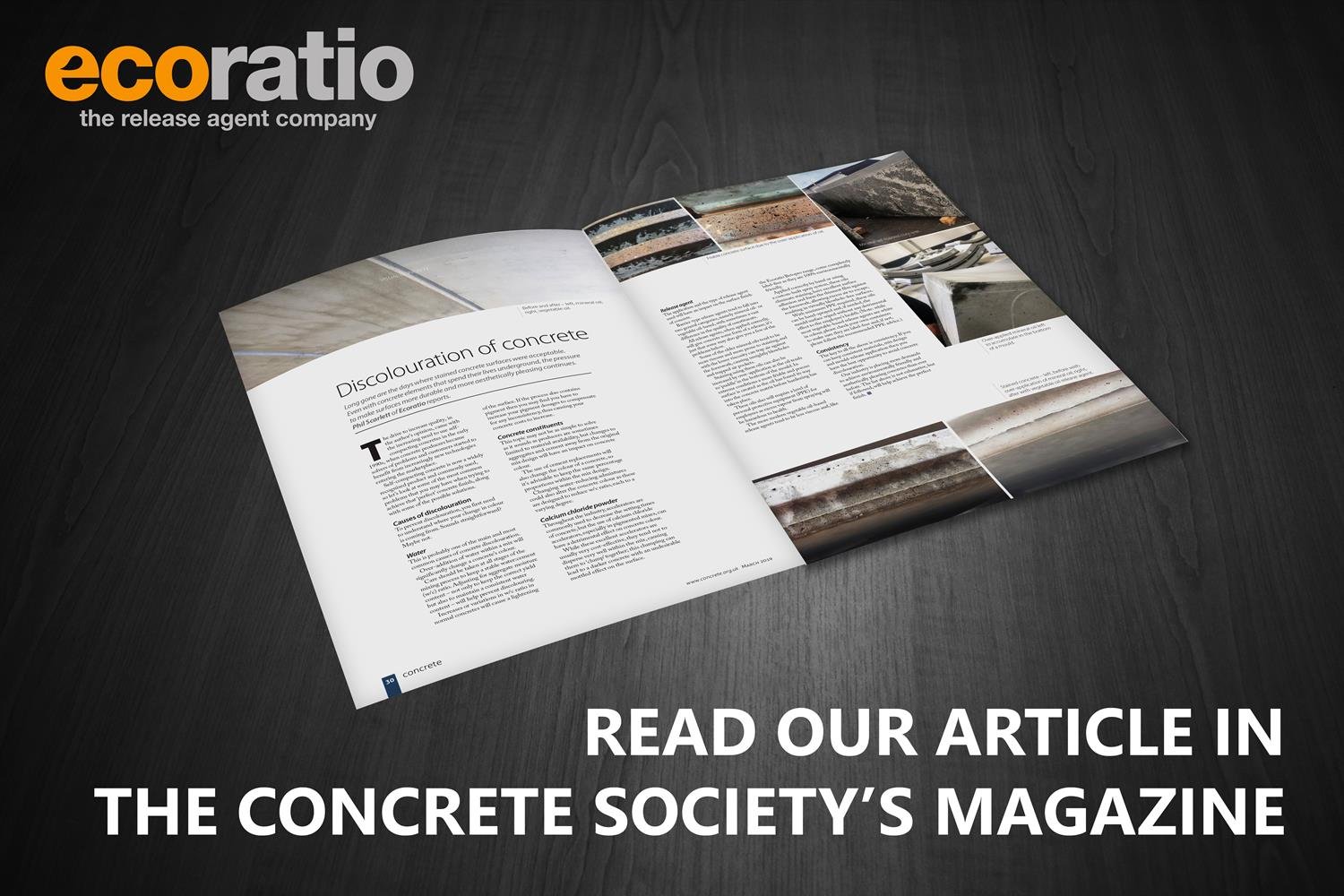 In Concrete Magazine's last issue Ecoratio's Phil Scarlett reports about the discolouration of concrete elements.
Discolouration is a persistent problem that affects the concrete quality, but is easy to prevent. Download the article of Concrete Magazine directly as a PDF after clicking on the banner.

Ecoratio can assist you to prevent discolouration and other problems that arise during concrete production. Download our quality guide in concrete production or contact one of our sales managers!